Mobile

topographic map

Click on the map to display elevation.
About this map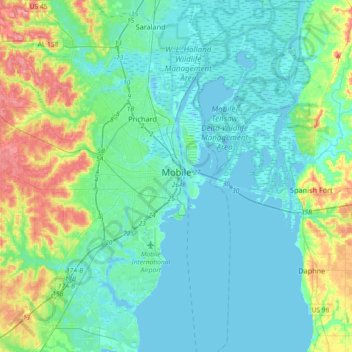 Minimum elevation: -2 m
Maximum elevation: 82 m
According to the United States Census Bureau, the city has a total area of 180.1 square miles (466 km2), with 139.5 square miles (361 km2) of it being land, and 40.6 square miles (105.2 km2), or 22.5% of the total, being covered by water. The elevation in Mobile ranges from 10 feet (3 m) on Water Street in downtown to 211 feet (64 m) at the Mobile Regional Airport.